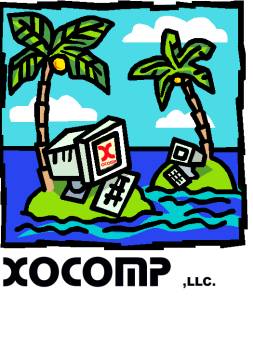 Web Changes
This is where we'll announce the most recent additions to our web site. If you've visited us before and want to know what's changed, take a look here first.
07/20/03 Working on an ASP.NET new stuff on XOCOMP ASCX
01/08/2002 Created and manage NAWBO-NO web site.
05/10/2001 Organizations we belong to
05/10/2001 About Us
02/28/2001 Web sites we maintain
02/10/2001 Added content to the main page.
11/04/2000 New Resume entries and added a Solutions page.
08/02/2000 We have add a link to Louisiana own search engine. See our search page.
08/02/2000 Our employee's résumés are now available for download from there resume page.
08/02/2000 Our company brochure is now available for download. Just click on the link to the left.
06/12/2000 Our site is finally up and it should start appearing in search engines since we submitted it recently. Look for XOComp and tell us where you find it. We want to know.